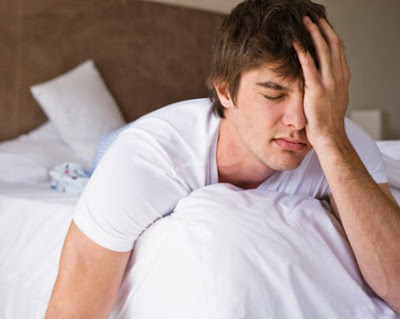 1)BODEMPJE LEGGEN!
Leg een 'bodempje' voor je begint. Eet gerust iets vettigs of eiwitrijk voor je begint te drinken.  Olijfolie is een aanrader! Vet eten na een avondje/nachtje stappen is dan weer géén goed idee.
2)DRINK CLEVER!
Drink tussendoor ook 's een niet-alcoholische drank. Je zal het verschil de volgende ochtend écht wel merken. Drink ook geen verschillende soorten alcoholische dranken door elkaar.
3)WATER WATER WATER
Drink water voor je gaat slapen. Alcohol zorgt ervoor dat je lichaam uitdroogt. Dus water is méér dan welkom.
4)GOED SLAPEN
Probeer goed te slapen. Dus zorg voor een goed verduisterde kamer, doe eventueel oordopjes in.  Hoe slechter je slaapt, des te intenser de kater wordt.
5)THEE MET HONING
De ochtend na de kater drink je best water, fruitsap of thee. Kamillethee bv. kalmeert je maag. Doe honing in je thee i.p.v. suiker. Honing versnelt de afbaak van alcohol.  Ga niet voor koffie of een Red Bull, daarvan droogt je lichaam nog meer uit. Ze zorgen hoogstens voor een tijdelijke opkikker. Nog zo'n misverstand : begin 's morgens meteen weer alcohol te drinken en je hebt geen kater. Tja, dat klopt natuurlijk niet. Da's hoogstens uitstel van executie.
6)FRUIT EN EEN EI MET ZOUT
Wat eten we 's morgens na de eerste dolle nacht? Fruit zoals een kiwi kan je lichaam ontgiften.  Een ei met zout geeft je energie om de vermoeidheid te bestrijden die met een kater gepaard gaat. Maar ook augurken, asperges of tonijn uit blik helpen je kater te verjagen.  Of tomaten en komkommers met zout op. Op rauwe kool kauwen zou je barstende hoofdpijn verminderen. Vettig eten the day after is géén aanrader.
7)NEEM PAS 'S MORGENS EEN PIJNSTILLER
Een pijnstiller nemen als je gaat slapen is geen goed idee. Je lever is nog volop bezig de alcohol te verwerken. Daar nog een pijnstiller bovenop gooien, vergt te veel van je lever.  's Morgens is een pijnstiller wél aan te raden. Best geen aspirine (kan misselijkheid veroorzaken), neem liever een pijnstiller met paracetamol, bv. Dafalgan. Braken helpt niet tegen een kater. Het haalt de alcohol enkel uit je maag, niet uit je bloed. Het kan natuurlijk wél de maaglast verminderen.
8)GA WANDELEN
Frisse lucht maakt je niet nuchterder, maar kan de symptomen wat verlichten.  Maar opgelet! Ga niet in de felle zon zitten, daarvan gaat je hoofd nog feller bonzen.
9)KEEP IT CHILL!
Doe geen zware inspanningen. Begin dus niet als een gek te fitnessen, want door te zweten ga je nog meer vocht verliezen en verder uitdrogen.
10)NEEM EEN ZOUTBAD!
Neem geen koude douche. Dit helpt je echt niet van je kater af, puur bijgeloof. Je lichaam heeft het al hard genoeg te verduren gehad. Wél een goed idee :  neem een lekker lauw bad met zeezout erin. Ook gewoon in de zee gaan zwemmen kan helpen. Maar dat is moeilijk in Halle. De Zenne of het kanaal is geen volwaardig alternatief.
11)LEES DE ANTI-KATERTIPS OP WWW.GRUUTEMET.BE
..En je voelt je meteen al een stuk beter!  En voor de rest.. Minder alcohol drinken natuurlijk!!!  Trop is te veel, te veel is trop. Zei ooit een bekende Belgische politicus.
https://www.gruutemet.be/wp-content/uploads/2015/03/kater.jpg
319
400
Sonny Vanderheyden
http://www.gruutemet.be/wp-content/uploads/2017/01/logo-gruutemet.png
Sonny Vanderheyden
2015-03-07 16:09:26
2015-03-07 16:09:26
11 tips tegen een carnavalskater