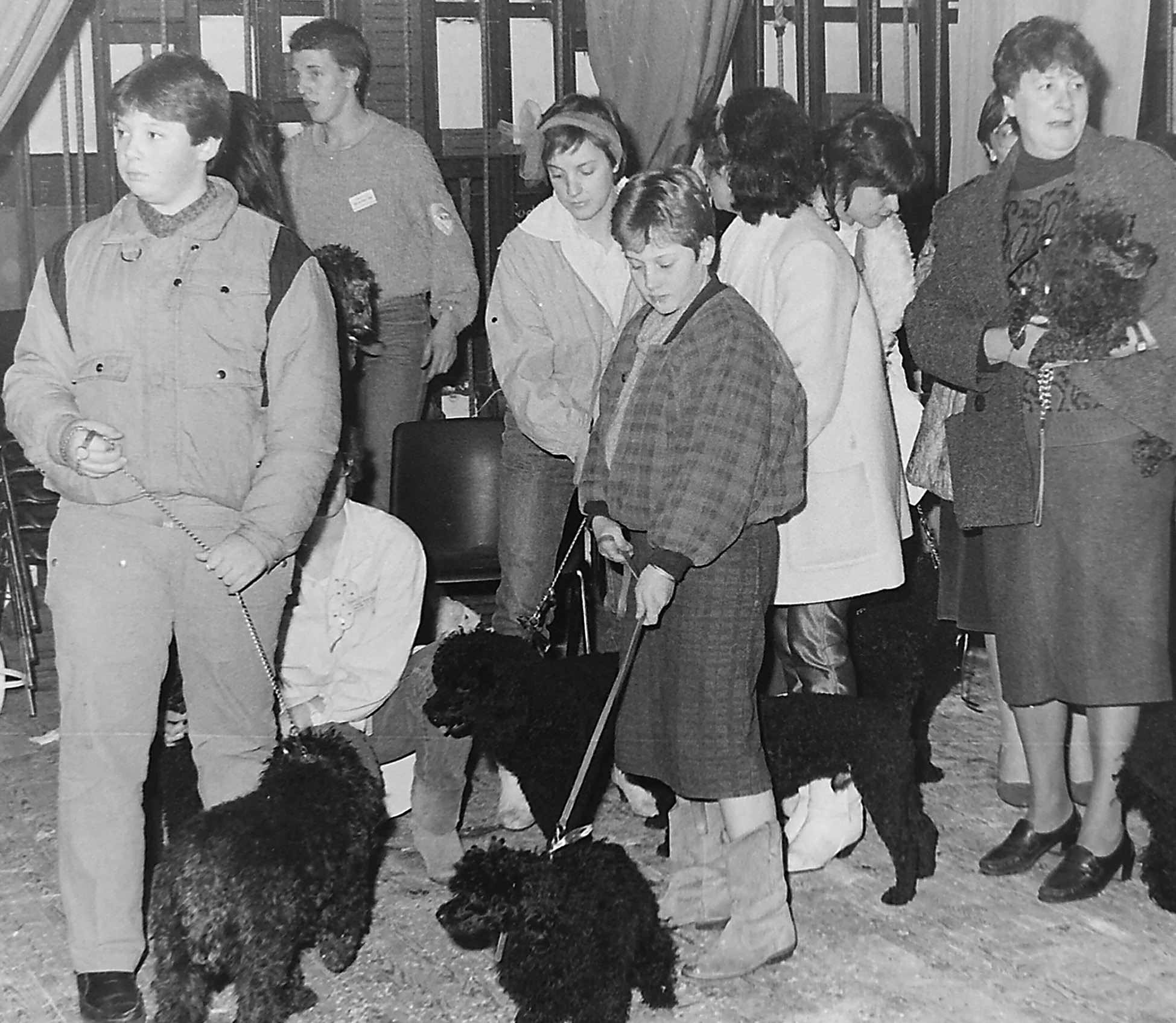 Castagnetten,koekoeksklokken,zoveel mogelijk getrouwde koppeltjes in hun origineel trouwkostuum,zoveel mogelijk zwarte poedels.. Telkens zorgt 'De Rode Draad' bij de prinsenverkiezing voor heel wat animo. Welk voorwerp moeten ze dit jaar inzamelen? Of welke opdracht moeten ze in een korte tijdspanne tot een goed einde brengen? Het is telkens een proef waarbij de kandidatenkoppels kunnen bewijzen dat ze een grote groep supporters achter zich hebben. Ze rijden dan rond in de stad, zoeken op internet of bellen rond om zoveel mogelijk exemplaren van het voorwerp te kunnen vinden. Dit jaar betekent 'De Rode Draad' het startschot van de verkiezingsavond met tal van theoretische en praktische proeven en tot slot mag het publiek in CC 't Vondel z'n stem uitbrengen.
Luister op zaterdag 30 januari om 18 uur naar Victoria (FM 105.2 of www.radiovictoria.be) Jos en Yoeri zullen dan de 'Rode Draad'  bekendmaken.
Foto Felix Merckx : Prins Fred verzamelt zwarte poedels voor de Rode Draad in 1987  (hoogtepunten uit de prinsenverkiezing van 1987 hoor je maandag 1 februari om 20 uur in Carnavalitis op Victoria in de rubriek 'we vleege in d'archeeve')
http://www.gruutemet.be/wp-content/uploads/2016/01/poedels1987.jpg
1695
1949
Sonny Vanderheyden
http://www.gruutemet.be/wp-content/uploads/2017/01/logo-gruutemet.png
Sonny Vanderheyden
2016-01-26 12:16:19
2016-01-26 12:17:12
Rode Draad Prinsenverkiezing 2016 !