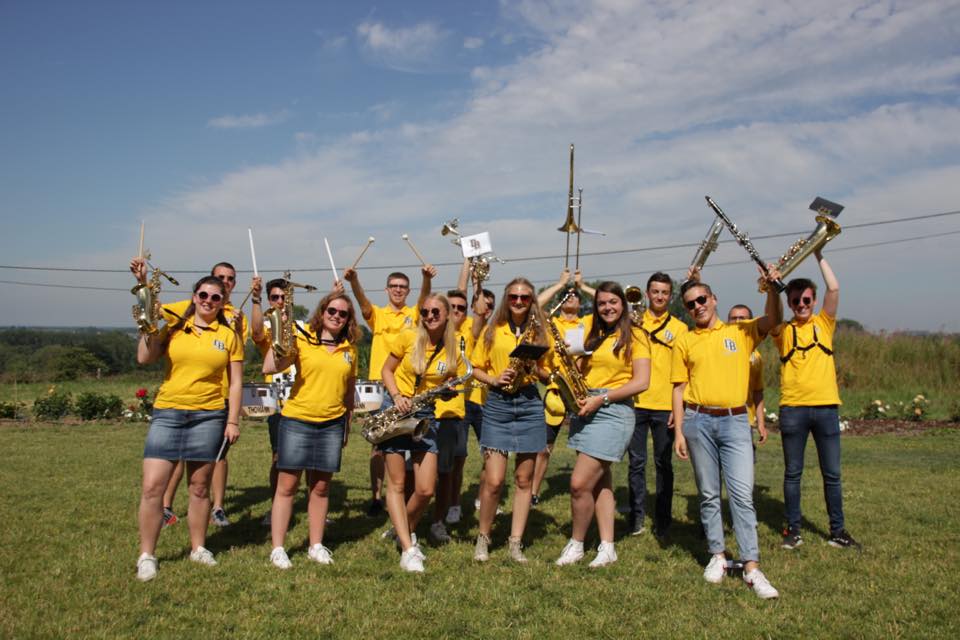 In de jaren 90 van de vorige eeuw maakt Halle kennis met het fenomeen dweilfanfare of ambiance-straatorkest. The Sols dweilen letterlijk en figuurlijk braderieën en wijkfeesten af. Ze maken onder impuls van pionier Ludo Debusscher een verzamel-CD en treden zelfs op in het Radio 2-café in Tienen en zijn live te horen op de radio.
Wanneer in 2011 voor het eerst een Belgisch kampioenschap voor dweilorkesten wordt georganiseerd in Halle, is het overwicht van de Nederlandse bands groot. Maar er begint wat te boegeire in de streek. Intussen hebben we al de G-Bloezers uit Gooik, de beroemde Hopmaten wonnen het festival al 2 keer en voor de volgende editie is alweer een nieuw dweilorkest uit Halle ingeschreven. Decibells is de naam van een enthousiaste, jonge groep muzikanten uit Halle en Lembeek.
Initiatiefnemer Kenneth Vandenborre legt uit : Het Halse Dweilfestival heeft al acht keer bewezen dat blaasmuziek in Halle leeft. De sfeer die die dag in 't stad op te snuiven is, is onbeschrijfelijk. Nochtans is het aanbod dweilorkesten in de Zennevallei en het Pajottenland eerder beperkt. Aan de andere kant is de vraag zeer groot en neemt de populariteit ervan toe, een trend die overwaait van Amerika maar in Nederland nooit weg te denken was. Wat is er uniek aan onze groep? We zijn er in geslaagd om een orkest met een 20-tal muzikanten te vormen met gemiddelde leeftijd van 20 jaar. Onze oudste muzikant is 26 jaar oud en onze jongste 14.In de eerste plaats zijn we een hechte vriendengroep die voorheen enkel samen musiceerden met het paasgebeuren in Lembeek. Omdat we die muzikale band verder wilden uitbouwen – vriendschappelijk én qua muzikaliteit – zijn we met dit project begonnen. We vinden dat de blaasmuziek meer in de verf moet gezet worden voor de jeugd van de 21ste eeuw. Onze missie is om door middel van (weliswaar lichtere) blaasmuziek die interesse bij de jeugd opnieuw aan te wakkeren. Daarnaast worden showelementen onderstreept, wat een belangrijke meerwaarde is voor de toeschouwers anno 2019."
Dweilorkest Decibells is intussen volop aan het repeteren en zal deelnemen in de 'ambianceklasse' van het dweilfestival. Niet te missen, op zaterdag 31 augustus in Halle!
http://www.gruutemet.be/wp-content/uploads/2019/07/decibells.jpg
640
960
Sonny Vanderheyden
http://www.gruutemet.be/wp-content/uploads/2017/01/logo-gruutemet-200x200.jpg
Sonny Vanderheyden
2019-07-28 16:40:09
2019-07-28 17:17:28
Nieuw dweilorkest : DeciBells!