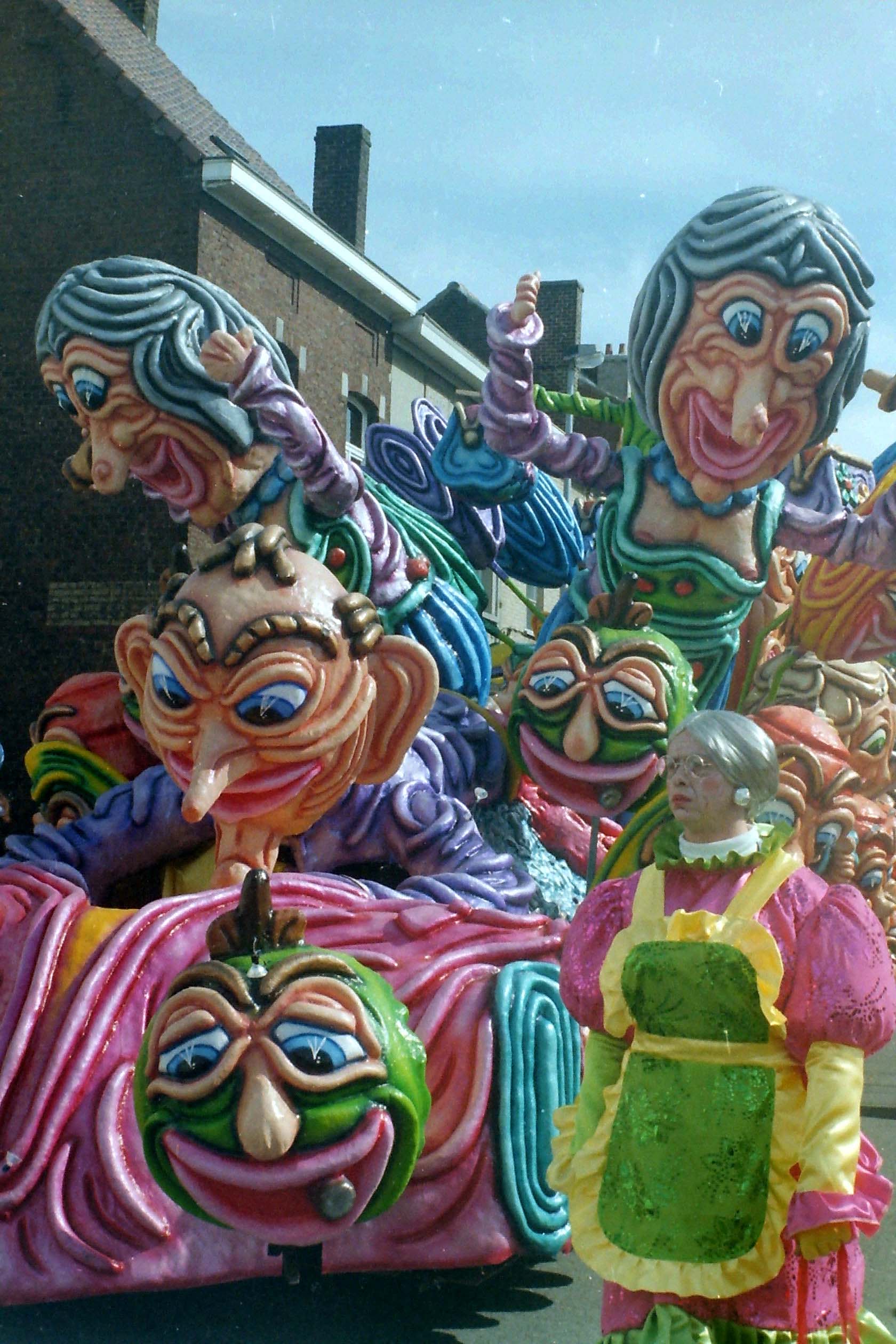 Eind jaren 70 introduceerde de legendarische carnavalgroep Dei van Sinte Roukes het gebruik van polyester voor het bouwen van chars of praalwagens in Halle. Theo Driege en zijn kameraden haalden toen de mosterd in Bergen-op-Zoom waar ze al van in de jaren 60 rijdende kunstwerken maakten in polyester. De voorbije jaren zijn de Halse groepen in een recordtempo overgeschakeld op chars in isomo of piepschuim. Voor de charbouwers alvast veel gezonder en veiliger om mee te werken. De chemische geur van polyester in de hangars was echt niet goed en dat bleef in je kleren hangen.
In Bergen-op-Zoom blijven ze voorlopig nog wél vasthouden aan praalwagens in polyester, maar het ziet er naar uit dat ook zij uitkijken naar alternatieven. Dit jaar kiest één van de groepen alvast voor een wagen met figuren gemaakt van het milieuvriendelijke paverpol. Dat is een dik plakkerig mengsel op waterbasis dat lijkt op houtlijm. De carnavalgroep gebruikt voortaan ook alleen nog maar spuitverf op waterbasis en latex. Volgens de bouwers is er uiterlijk geen verschil te zien met wagens die nog gemaakt zijn van polyester.
foto : een typische polyesterchar van De Mannen van de Met in 2000
http://www.gruutemet.be/wp-content/uploads/2019/02/PICT1033.jpg
2520
1680
Sonny Vanderheyden
http://www.gruutemet.be/wp-content/uploads/2017/01/logo-gruutemet.png
Sonny Vanderheyden
2019-02-21 16:01:28
2019-02-21 16:01:28
Chars in polyester definitief passé?