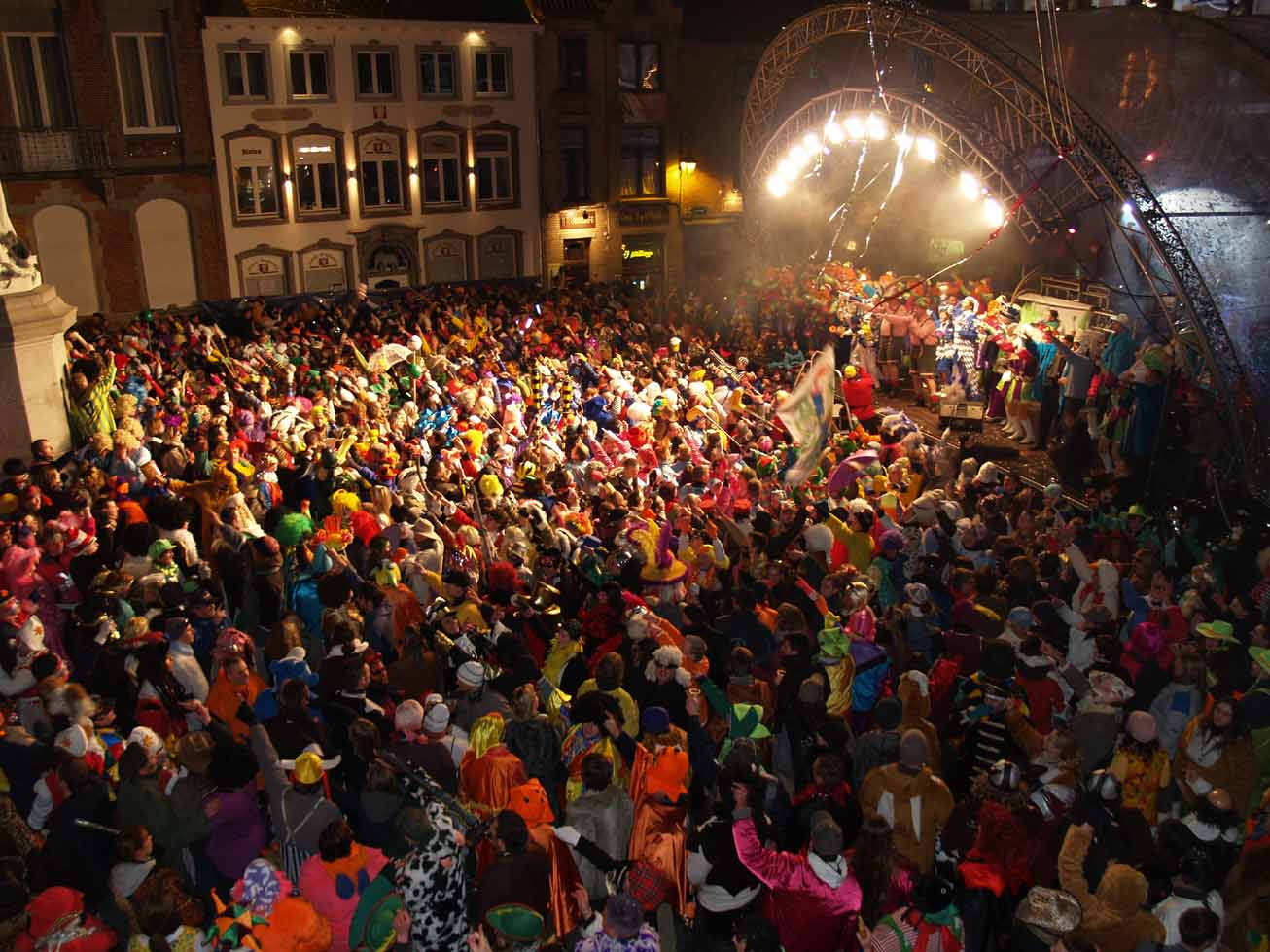 1. Je loopt deze dagen rond in Aalst of Binche…


Aalst en Binche trappen het carnavalsfeest af in België. De Gilles van Binche en de Voil Janetten van Oiljst zijn de bekendste figuren van de carnavalsteden.
Op dinsdag  kan je in Aalst terecht voor de Voil Janetten-stoet. Gekend voor de mannen, verkleed als vrouw met attributen: een vogelkooi met haring, valse borsten, een korstet, ne vele frak (bontjas), een kapotte paraplu en een kinderwagen. Deze traditie komt voort uit de geschiedenis van Aalst. De arbeidersklasse was te arm om een prachtig carnavalskostuum te kopen of te maken. Daarom deden de mannen oude en versleten kledij van hun vrouw aan. In andere steden (Brussel, Gent, …) is deze traditie samen met de carnavalviering verdwenen.
2. … of je bent nog volop aan het "charen"
De Krokusvakantie is nog maar het startschot van een hele carnavalsperiode. Zo wordt er tot Pasen elk weekend wel ergens een carnavalsfeest georganiseerd.
Zo was het traditie dat er in de week door de mensen "gevast" werd; maar in de weekends werd er menig feest gevierd.
Carnaval Halle valt trouwens met half-vasten; wees erbij op 14-15-16 maart 2015.
3. Vanaf 11 november voel je het al kriebelen

De 11ste dag van de 11ste maand om 11:11 start het carnavalseizoen. 11 is het getal van gekheid, van de zotten.. en toevallig ook 40 dagen voor de kortste dag van het jaar (21 december).
Dan begint het aftellen naar carnaval!
4. Er staat al weken een CD met carnavalmuziek op in de wagen
Volume omhoog en de ramen naar beneden!
5. Je eindigt elk feest of speech met "Tagada"
Iedereen meezingen! Tagada Tagada Tagada Tagadalaleeerre ….
6. Je kostuum hangt al weken klaar.. en je kan niet wachten eens te passen 😉
Keuze genoeg om een fijn pak te kopen. Laat je van je beste kant zien!
7. … of je bent nog aan't stikken.
Vele carnavalisten nemen naald en draad; en gaan dan zelf aan de slag!
Haast je, want het is niet zo lang meer 🙂
8. Je begroet de mensen op straat met "Alaaf"
"Alaaf" is een Keulse carnavaltraditie. Hierbij wordt het hand van de rechterarm naar de linkerslaap gebracht.
Dit wordt meestal gebruikt bij het uitbrengen van een dronk; maar ook bij het groeten onder carnavalisten.
Wat zijn volgens jou nog typische kenmerken van carnavalisten?
http://www.gruutemet.be/wp-content/uploads/2015/02/P12062261.jpg
979
1306
Kurt Pappaert
http://www.gruutemet.be/wp-content/uploads/2017/01/logo-gruutemet-200x200.jpg
Kurt Pappaert
2015-02-16 21:17:15
2015-02-16 21:23:12
8 signalen dat je een carnavalist bent