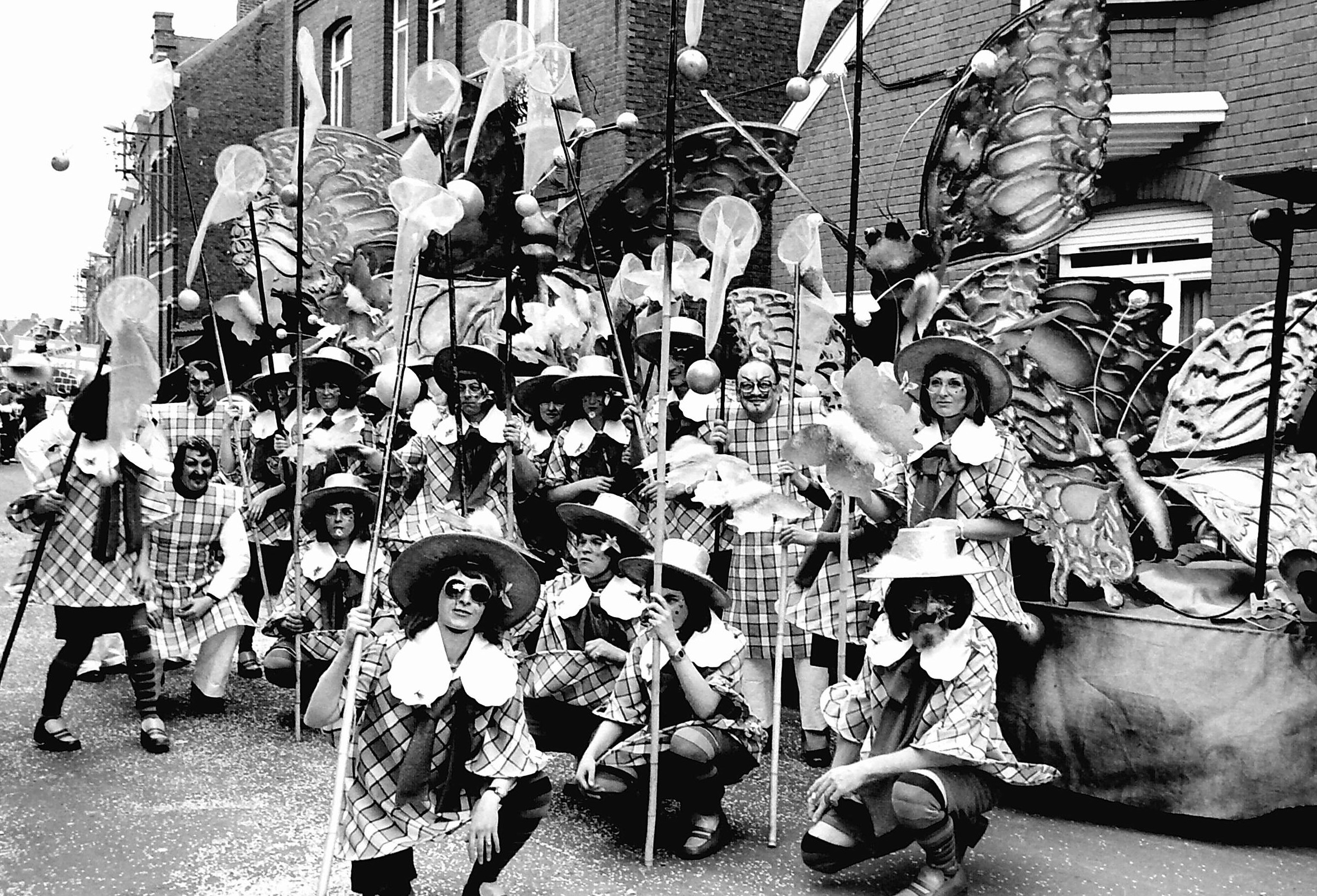 44 jaar geleden maakte Halle voor het eerst kennis met de legendarische carnavalgroep Dei van Sinte Roukes. Het blijven de recordhouders van het Halse carnaval met 13 overwinningen. Het begon allemaal in 1973. De handelaars van bouven den bariel zorgden voor een stunt door prins Lowie te ontvoeren. De ontvoering was zelfs een item in het tv-programma Echo (zeg maar de 'Iedereen Beroemd' of 'Man bijt hond' van die tijd). In 1974 wint Milo De Gazet (feestbestuurder van de handelaars van Sint-Rochus) de prinsenverkiezing. De groep van Sint-Rochus Shopping groeit uit tot Dei van Sinte Roukes.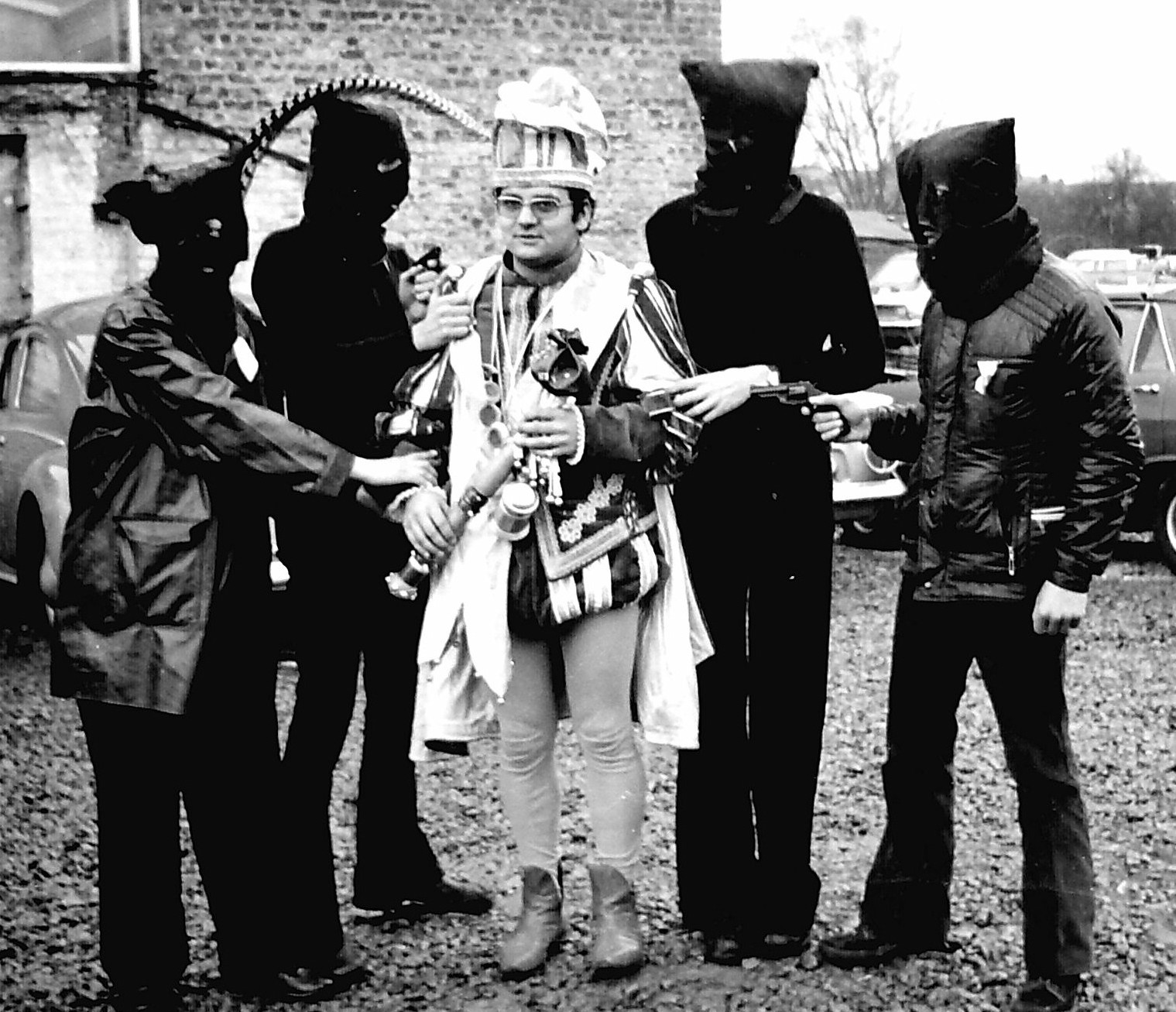 Theo Driege en z'n vrienden leren in Bergen-op-Zoom chars maken in polyester en introduceren deze nieuwe techniek in 1976. Steeds meer groepen zullen het voorbeeld van Dei van Sinte Roukes volgen. Halle wordt dé Belgische carnavalstad van de polyester.
Dei Van Sinte Roukes wordt een graag geziene gast in carnavalstoeten in binnen-en buitenland. Hoogtepunten genoeg: de Romeinse strijdwagens in 1987, de supersonische slakken in 1992, hun 5-delige jubileumchar in 1995 of de kamelen in 1997. Hun memorabele paardjesmolen uit 1978 was in wel 48 stoeten te zien. Theo Driege schrijft geschiedenis door tijdens de prinsenverkiezing van 1986 op een olifant CC 't Vondel (toen KOC De Bres) binnen te komen. Dei Van Sinte Roukes winnen in 2001 de Gouden Mastel,de trofee van carnavalverdienste.  In 2002 behalen ze nog een 13de plaats. Daarna verdwijnt deze legendarische groep uit het Halse carnaval…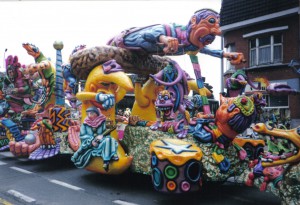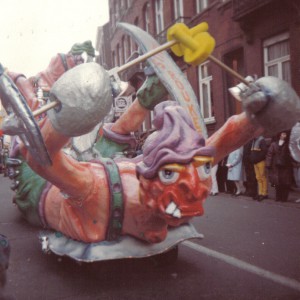 Foto's : archief Felix Merckx en Sonny VDH 
http://www.gruutemet.be/wp-content/uploads/2017/02/sintroukes1977.jpg
1603
2355
Sonny Vanderheyden
http://www.gruutemet.be/wp-content/uploads/2017/01/logo-gruutemet.png
Sonny Vanderheyden
2017-02-20 14:48:15
2017-02-20 14:49:50
Dei Van Sinte Roukes.. 44!