Zaal De Kring in Lembeek liep helemaal vol voor het jubileumfeest van de Halse Dansmariekes, sinds 1982 een vaste waarde in het Halse carnaval. De Dansmariekes hebben al jaren het voorrecht om de wagen van het prinsenpaar te escorteren. Ze zorgen ook steevast voor gesmaakte optredens op de Grote Markt of tijdens de showwedstrijd Halle op Losse Schroeven.  We herkennen de Halse Dansmariekes aan hun traditionele outfit in blauw en wit (de kleuren van Halle) met verfijnde witte rococo-pruiken.
"Tanzmariechen" kennen we vooral in het Rijnlandse carnaval, in steden als Keulen en Düsseldorf. Maar ook in (Nederlands-en Belgisch-)Limburg zijn Dansmariekes een typisch verschijnsel. In Halle deden ze hun intrede in 1982, waarschijnlijk geïnspireerd door de vele uitzendingen op de Duitse tv (van carnavalszittingen en de stoeten op Rosenmontag) waarin Dansmariekes -nog steeds- een vaste waarde zijn.  Dankzij de emancipatie zijn ook jongens toegelaten. HKV De Froesjeleirs zinspeelde daar al in de jaren 90 op door als Halse Danslowiekes mee te lopen in de Halse carnavalsstoet.    We wensen de Halse Dansmariekes alvast een mooie toekomst toe!
Ook interesse om Dansmarieke of Danslowieke  te worden? Stuur een mail naar De Halse Dansmariekes info@halse-dansmariekes.be  Je moet minimaal 6 jaar oud zijn en minstens een gevoel voor ritme en dans hebben.
Meer info op www.halse-dansmariekes.be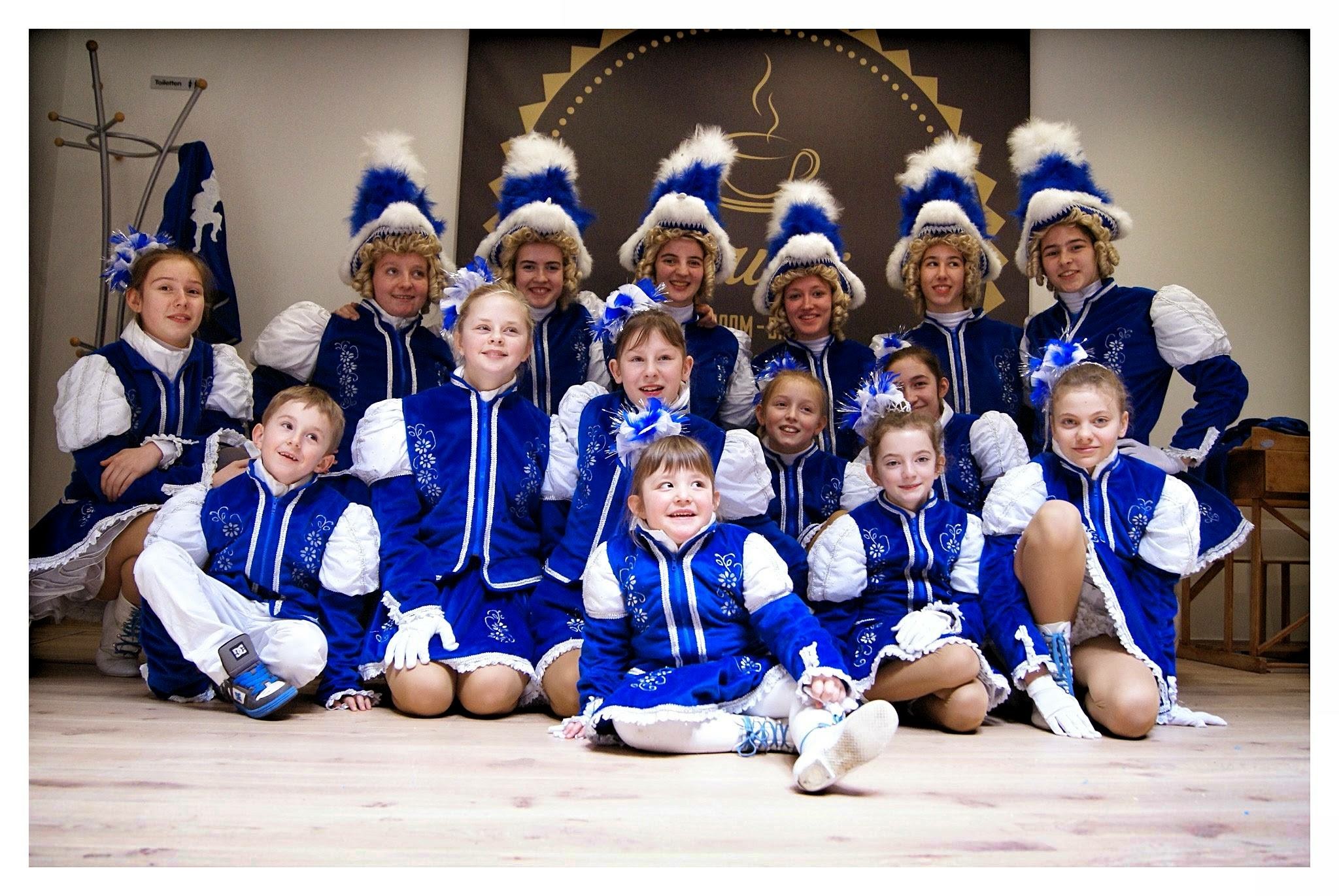 http://www.gruutemet.be/wp-content/uploads/2015/06/33-jaar-halse-dansmariekes.jpg
1080
1920
Sonny Vanderheyden
http://www.gruutemet.be/wp-content/uploads/2017/01/logo-gruutemet.png
Sonny Vanderheyden
2015-06-12 13:43:35
2015-06-12 13:44:55
33 jaar Halse Dansmariekes